NFL Week 6: Top 10 critical injuries
There is a whole lot of hurting going on in Kansas City, where skill-position players lined up to get time with trainers all week. The Chiefs, coming off of their first loss of the 2019 season, could be down multiple receivers while MVP Patrick Mahomes — who will play — is hobbled by an ankle injury incurred Week 1 at Jacksonville.
Already without left tackle Eric Fisher and with other offensive linemen less than 100 percent, the Chiefs could have their hands full with J.J. Watt, Whitney Mercilus and the Houston Texans.
Who else checks in on our 10 critical injuries of Week 6?
10B. Chiefs WR Sammy Watkins
STATUS: Doubtful (hamstring)
LEVEL OF CONCERN: High
NEXT MAN UP: Talk about a bevy of playmakers, Watkins is fourth on the team at 15.9 yards per reception, even if the bulk of his stats were collected in a 9-198-3 effort Week 1. He gets single coverage on occasion, but most teams have put a safety over the top and opened passing lanes for Patrick Mahomes to feed tight end Travis Kelce, the team's leading receiver, and hit crossing receivers underneath. This isn't Watkins' first time on an injury list and it won't be the last. But without Watkins, rookie Mecole Hardman draws a larger assignment. That didn't work well for KC in its Week 5 loss to the Colts.
10A. Chiefs WR Tyreek Hill
STATUS: Questionable (shoulder)
LEVEL OF CONCERN: High
NEXT MAN UP: Speaking of top deep threats, Hill's presence alone would increase the functionality of head coach Andy Reid's play design and, in particular, make life easier for Kansas City's fleet of running backs. Hill was considered unlikely to return for six weeks when he hurt his clavicle in Week 1, but he returned to practice this week and Reid on Friday called him a game-time decision. Even if Hill gets a green light, don't be surprised if he is eased back into action with a package of 20-25 plays.
8. Jaguars CB Jalen Ramsey
STATUS: Questionable (back)
LEVEL OF CONCERN: High
NEXT MAN UP: Not even Ramsey seems to know where he stands and he hasn't played in a game since Sept. 19. He'll be a game-time decision, but it's anyone's guess as to who'll make the decision given the rapid boil of Ramsey's relationship with the front office and coaching staff that led to the All-Pro's trade demand. After visiting a back specialist in Houston on Monday, Ramsey was back on the practice field this week but reportedly plans to "listen to his body" before determining if it's a good idea to play Sunday against New Orleans. Getting back on the field would mean Ramsey locking up with the highest-paid wide receiver in the NFL, Michael Thomas.
7. Cowboys OTs Tyron Smith, La'el Collins
STATUS: Questionable — Smith (ankle), Collins (knee)
LEVEL OF CONCERN: Rising
NEXT MAN UP: On one hand, it's the winless New York Jets. On the other hand, Gang Green isn't shy on talent on the defensive line and the Cowboys have not looked the part the past two weeks while juggling hurt players among their stalwart front five. Guard Zack Martin and center Travis Frederick are OK, but the edges are on thin ice with Smith — still nursing a high ankle sprain incurred two weeks ago — and Collins having left last week's game with a knee injury that pushed Brandon Knight into critical playing time at right tackle. What's more, the Cowboys could also be missing top receiver Amari Cooper, who has multiple leg injuries to cope with.
6. Chargers C Mike Pouncey
STATUS: Out (IR — neck)
LEVEL OF CONCERN: Off the charts
NEXT MAN UP: Pivots are overlooked cogs in the wheel, but Pouncey is an elite blocker and the captain of the crisis control center that becomes especially vital when facing the fire zone blitz scheme of the Pittsburgh Steelers. Pouncey being done for the year ratchets down optimism across the board for the Chargers, even if top running back Melvin Gordon gets back to boost a ground game in need of a kick. The good news is Philip Rivers is comfortable in the shotgun and has a quick trigger to excellent receivers, led by Keenan Allen. It would be a hindrance to Rivers not to have tight end Hunter Henry, who is iffy for the Sunday night visit from Pittsburgh.
5. Packers WR Davante Adams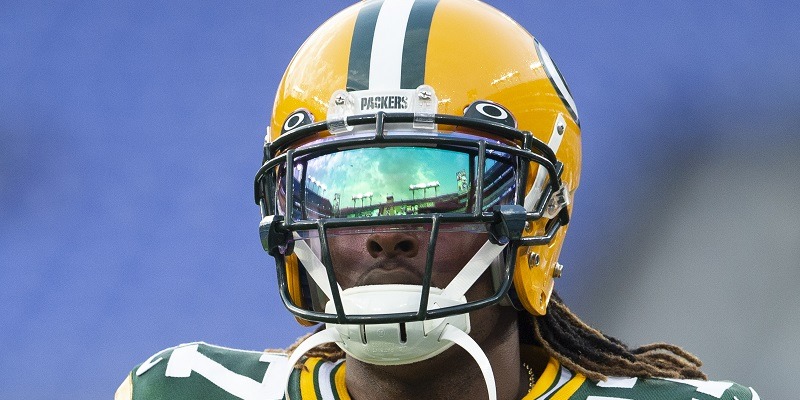 STATUS: Questionable (turf toe)
LEVEL OF CONCERN: High
NEXT MAN UP: Since Adams pointed out there are no medals of honor for playing through biting pain on Friday, the feeling that he'll be in civilian wear on Monday night is growing. Finding a second receiver to consistently produce behind Adams has been a struggle in Green Bay, and without their No. 1 receiver, the Packers' offense looks entirely different. Head coach Matt LaFleur knows he can't count on running back Aaron Jones to score four times every week, and the Lions are going to make sure to commit bodies to slowing Jones because they trust their secondary to lock up the Packers' secondary receiving options.
Adams did not sound optimistic Thursday about playing, when he skipped practice because his toe "doesn't feel like I want it to feel." Tight end Jimmy Graham has been Aaron Rodgers' most dependable target without Adams, who is averaging 94.5 yards per game.



4. Rams RB Todd Gurley
STATUS: Doubtful (thigh)
LEVEL OF CONCERN: High
NEXT MAN UP: The Rams can make it work without Gurley, but he's an MVP-caliber back when healthy. Because of his recent and past issues with knee injuries, head coach Sean McVay has consistently erred on the cautious side with Gurley. San Francisco's defense is playing lights-out, and the blueprint to slow down McVay's machine-like offense has been to force quarterback Jared Goff to win the game.
With 49ers cornerback Richard Sherman playing at his pre-injury All-Pro level and the San Francisco stable of first-round defensive linemen crushing QBs, the Rams will need a strong running game to get their first NFC West win of the season. That's likely to be a combo platter of Malcolm Brown and rookie Darrell Henderson, primarily because Brown has only one catch (three targets) this season.
3. Ravens WR Marquise Brown, TE Mark Andrews.
STATUS: Questionable — Brown (ankle), Andrews (shoulder, foot)
LEVEL OF CONCERN: Low
NEXT MAN UP: If it wasn't the Cincinnati Bengals (0-5) on the other side of the field this week, we'd be perspiring. But the recent struggles of Lamar Jackson are not to be totally dismissed considering the Bengals have seen him before. Stopping Jackson entirely is another deal, of course. Brown's speed, on full display Week 1 with two long TDs against the Dolphins, brings immense value to a team that schemes to win with the running game and Mark Ingram, plus Jackson.
But Brown hasn't practiced all week and is a game-time decision, coach John Harbaugh said Friday. Andrews has been selective with practice time all season due to a foot injury, and this week has also been dealing with a shoulder injury sustained last Sunday. He's a safety net, security blanket, low-risk outlet — you get the point — for Jackson when the Ravens need to move the chains. Andrews was able to practice in full Friday.
2. Saints RB Alvin Kamara
STATUS: Questionable (ankle)
LEVEL OF CONCERN: High
NEXT MAN UP: There will be panic in the streets waiting for Sunday's call on Kamara, who popped up on the injury report Thursday and didn't practice Friday. The Saints have a trusted veteran in Latavius Murray to stand in against Jacksonville, but not having Kamara is a game-plan changer with widespread ramifications. Yes, head coach Sean Payton prefers a full-speed-ahead offense that builds from the running game, but the Jaguars can present unique challenges with their speed at linebacker and — assuming he plays –– lockdown cornerback Jalen Ramsey (back) lined up against New Orleans' top wide receiver in Michael Thomas.
1. Steelers QB Mason Rudolph
STATUS: Out (head injury)
LEVEL OF CONCERN: High
NEXT MAN UP: Get to know Devlin Hodges, the former Samford quarterback who was mowing his mom's lawn when the Steelers called to offer him a tryout last month. The chain of events that brought him here — to the precipice of starting an NFL primetime game with the Steelers' season seemingly on the line — is beyond improbable. It started with Nick Foles. The Jaguars lost their starting quarterback to a broken clavicle, and needed a backup to their own underdog-turned-starter, Gardner Minshew. So they acquired Ben Roethlisberger's second understudy,
Josh Dobbs, from the Pittsburgh Steelers in a midweek trade in early September. When Roethlisberger went down with a season-ending injury in Week 2, Mason Rudolph became the starter and the Steelers needed someone to play the No. 2 role. Hello, Hodges. Rudolph returned to practice in a limited basis Wednesday but the way he was injured — knocked out cold, facemask removed by medical staff — on the field last week makes it senseless for the Steelers to put him at further risk without an extended recovery window. And indeed, Pittsburgh officially ruled Rudolph out on Friday.
–Field Level Media (@FieldLevelMedia)